Velocity Clinical Research, Valparaiso
Velocity's Valparaiso research site was founded in 2004 by Dr. Robert Buynak as Buynak Clinical Research, an independent dedicated research center, and acquired by Velocity in 2020. Our Valparaiso site conducts studies in a number of internal medicine indications, with particular expertise in diabetes and other metabolic disorders, such as obesity, COPD and emphysema trials. More recently, this site has expanded into arthritis, pain indications, and vaccine trials. With more than 5,000 square-feet of dedicated research space, our staff can efficiently and effectively conduct multiple concurrent studies.
Located adjacent to Valparaiso University and close to a regional hospital, this site offers easy access from a major highway and free parking. Valparaiso is situated half-way between Southside Chicago and South Bend, IN with access to a diverse population of potential study participants from this area.
All trials conducted at the site are performed in accordance with ICH and FDA guidelines, and in compliance with GCP. The Valparaiso team is committed to being a resource for study participants, to providing the highest quality of patient care with compassion and kindness, and to advancing medicine through research.
Velocity Clinical Research, Valparaiso
55 University Drive, Suite 106, Valparaiso, IN 46383
Phone: (219) 464-8302
Email: info@velocityclinical.com
Find a Clinical Trial in Valparaiso
Sign up below to speak with an enrollment specialist about available research studies in Valparaiso.
Follow Velocity on Facebook for company updates and more.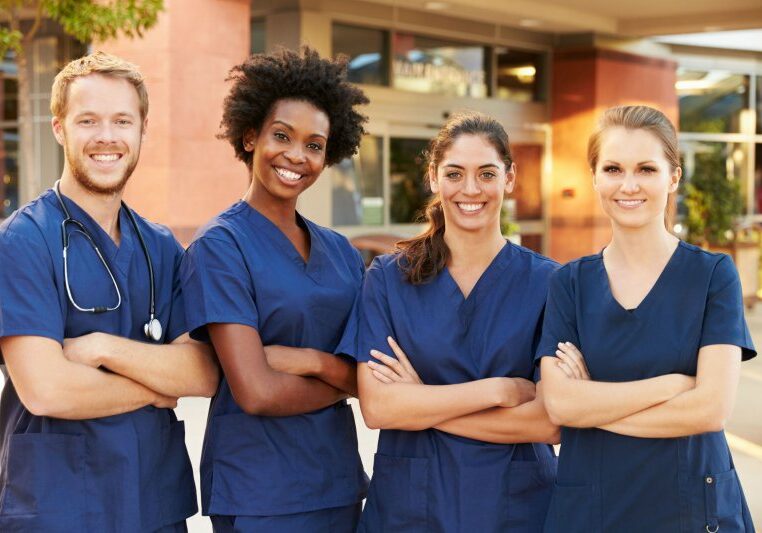 Our experienced research team in Valparaiso
Every clinical trial is overseen by a Principal Investigator – a physician who is responsible for the rights, safety and welfare of the study participants. All physicians at Velocity are board certified in their specialty area(s) and all research staff is trained in clinical research regulations, including GCP and HIPAA. Our clinical research team in Valparaiso is dedicated to conducting quality research in a professional and caring environment.
Site Director
Mark Yarosz, MS, PT graduated from the University of Indianapolis in 1999 with a master's degree in physical therapy. He worked as a physical therapist and rehabilitation team leader for five years until he was approached by Dr. Buynak and asked if he would be interested working in clinical research. Mark found his passion and has been working in clinical research ever since. He worked for 15 years as Site Director of Northwest Indiana Center for Clinical Research/Buynak Clinical Research which became part of Velocity Clinical Research in early 2020. Mark started working in clinical research because it was an exciting new challenge in a field where he could continue making a difference in the lives of patients. During the past 15 years he has been fortunate to be a small part of many clinical trials that later went on to improve the lives of thousands of people. As part of Velocity, he looks forward to growing his site to expand clinical trials access for the residents of Northwest Indiana and surrounding communities. Mark is originally from Pennsylvania and is an avid fan of the Pittsburgh Steelers. He has been married to his wife Jill for 13 years and they have four children and a very loud hound dog. Mark dreamed of becoming a Paleontologist when he was young and now loves fishing, gardening, hiking at the Indiana Dunes lakeshore, rock collecting, and metal detecting. He also enjoys vacationing in Maine, Door County, WI or at the Outer Banks of North Carolina.
Complete the form to start your clinical trial journey in Valparaiso
Why join a clinical trial?
Help advance medicine
Learn about potential new medicines in development
Receive study-related medical exams at no cost
Compensation for participating may be available (amounts my differ for each study)
After you submit your info, a Velocity staff member will review your info. They will contact you to talk about the study, or others that may be right for you.
Health insurance is generally not needed to join a clinical trial.
Remember, there is never an obligation to join — we're here to help you make the best decision.
From the leading pharma companies, to the most pioneering biotech startups, Velocity supports those who are exploring new frontiers in human health. Whether you're ready to conduct a single-site study or a complex, high-volume clinical trial, trust Velocity.