Velocity Clinical Research, Syracuse
Velocity's research site in Syracuse was founded in 2017 as Clarity Clinical Research and acquired by Velocity in 2021. Our Syracuse site offers expertise in diabetes, NASH, vaccine, and neurology trials. All trials conducted at the site are performed in accordance with ICH and FDA guidelines, and in compliance with GCP. Our experienced staff maintains the highest standard of quality and patient care on all their trials.
Conveniently located on the intersection of major local highways, Velocity Syracuse is one of only a few research sites in the Central New York area. The site has ample parking available for patients. The local hospital is 2 miles away from the research site. The Syracuse team is committed to being a resource for study volunteers, to providing the highest quality of patient care with compassion and kindness and to advancing medicine through research.
Velocity Clinical Research, Syracuse
5000 Brittonfield Parkway, Suite B105, East Syracuse, NY 13057
Phone: (315) 760-5905
Email: Syracuse@velocityclinical.com
Find a Clinical Trial in Syracuse
Sign up below to speak with an enrollment specialist about available research studies in Syracuse.
Follow Velocity on Facebook for company updates and more.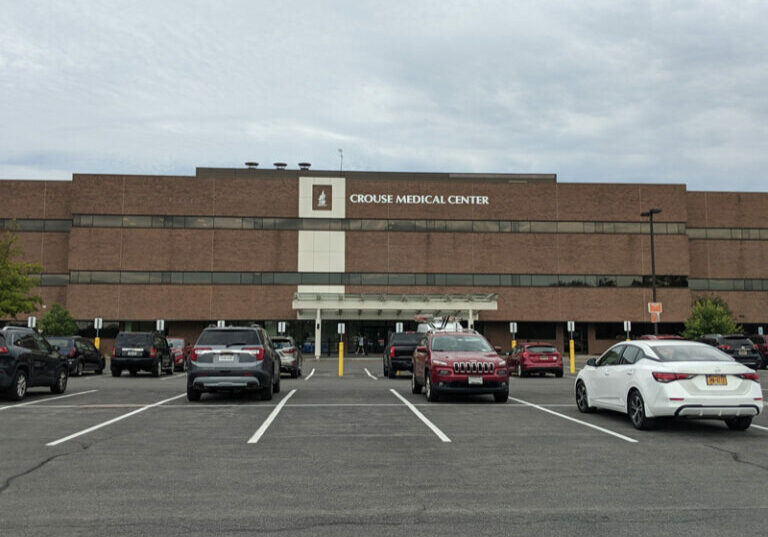 Our experienced research team in Syracuse
Every clinical trial is overseen by a Principal Investigator – a physician who is responsible for the rights, safety and welfare of the study participants. All physicians at Velocity are board certified in their specialty area(s) and all research staff is trained in clinical research regulations, including GCP and HIPAA. Our clinical research team in Syracuse is dedicated to conducting quality research in a professional and caring environment.
Principal Investigator
Robert C. Cupelo, MD attended Syracuse University and SUNY Upstate Medical University, receiving his MD degree in 1982. He completed an internship in internal medicine at the University of Massachusetts Hospital in Worcester, MA and his internal medicine residency at SUNY Upstate. Dr. Cupelo then began and maintained a primary care internal medicine practice from 1985 to 1994. After, he joined CNY Internists and practiced primary care medicine along with responsibilities as managing partner through 2014. Dr. Cupelo transitioned to personalized medicine with MDVIP in 2011 and started solo practice for MDVIP in 2014. He also joined Velocity Clinical Research at our Syracuse location as a Principal Investigator in 2017. In 2021, Dr. Cupelo retired from internal medicine after 36 years in practice, but still works as a Principal Investigator. He is married with 5 grown children, and now 4 grandchildren. In his spare time, he enjoys gardening, baking bread, music, golf and most of all, visiting his children and grandchildren in Cincinnati, OH and New England.
Complete the form to start your clinical trial journey in Syracuse
Why join a clinical trial?
Help advance medicine
Learn about potential new medicines in development
Receive study-related medical exams at no cost
Compensation for participating may be available (amounts my differ for each study)
After you submit your info, a Velocity staff member will review your info. They will contact you to talk about the study, or others that may be right for you.
Health insurance is generally not needed to join a clinical trial.
Remember, there is never an obligation to join — we're here to help you make the best decision.
From the leading pharma companies, to the most pioneering biotech startups, Velocity supports those who are exploring new frontiers in human health. Whether you're ready to conduct a single-site study or a complex, high-volume clinical trial, trust Velocity.