Spartanburg, South Carolina
Velocity Clinical Research, Spartanburg
Velocity's Spartanburg research site was founded in 2004 as the original research site of VitaLink Research, and acquired by Velocity in 2021. This site's initial focus was on clinical trials related to Respiratory and Women's Health. Over the years, our Spartanburg site has also gained expertise in vaccine, infectious disease, and NASH trials. All trials are performed in accordance with ICH and FDA guidelines, and in compliance with GCP.
Located off a major a highway, Spartanburg is next door to the Principal Investigator's pulmonary practice. The site is over 10,000 square feet featuring 10 exam rooms and a 15 bed overnight patient area as well as ample parking for patients. The local hospital is located 2 miles away. The Spartanburg team is committed to being a resource for study volunteers, to providing the highest quality of patient care with compassion and kindness and to advancing medicine through research.
Velocity Clinical Research, Spartanburg
141 Harold Fleming Court, Spartanburg, SC 29303
Phone: (864) 515-0092
Email: info@velocityclinical.com
Find a Clinical Trial in Spartanburg
Sign up below to speak with an enrollment specialist about available research studies in Spartanburg.
Follow Velocity on Facebook for company updates and more.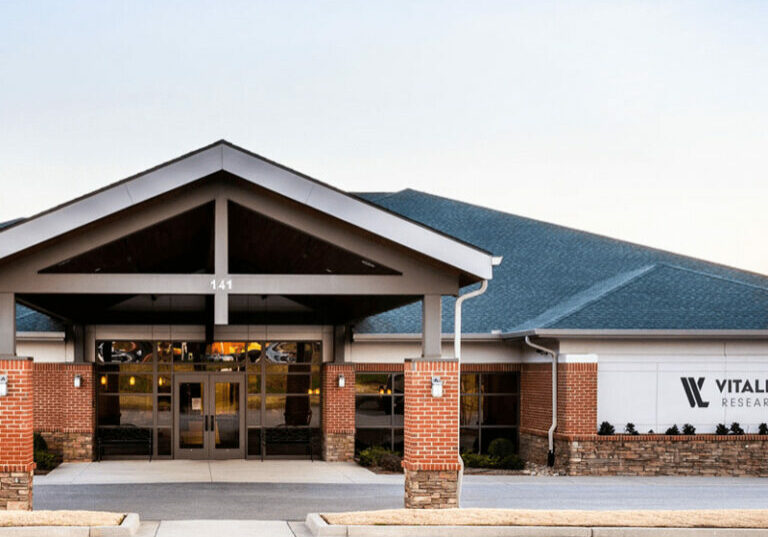 Our experienced research team in Spartanburg
Every clinical trial is overseen by a Principal Investigator – a physician who is responsible for the rights, safety and welfare of the study participants. All physicians at Velocity are board certified in their specialty area(s) and all research staff is trained in clinical research regulations, including GCP and HIPAA. Our clinical research team in Spartanburg is dedicated to conducting quality research in a professional and caring environment.
Principal Investigator
Farhan Siddiqui, MD attended medical school at Baqai Medical University and completed his residency in Internal Medicine at University of Connecticut Health Center in Farmington, CT. He continued his training in Pulmonary, Critical Care, and Sleep Medicine at Tufts Medical Center in Boston, MA. Dr. Siddiqui is board certified in Critical Care Medicine, Pulmonary Disease, and Internal Medicine and has a medical license in both North Carolina and South Carolina. His interests include mechanical ventilation, critical care, lung cancer, and managing patients with chronic respiratory illnesses. He specializes in endobronchial ultrasound guided lung biopsy which he applies to Pulmonary and Internal Medicine studies at Velocity Clinical Research in Spartanburg. Dr. Siddiqui also practices at Upstate Lung and Critical Care Specialists in Spartanburg, Gaffney, Greenville, Union, South Carolina.

Sub Investigator
Stacie Young, MSN, RN, AGACNP-BC received her Master's in Advanced Practice Nursing at the University of South Carolina and joined our research team in June 2021. Prior to joining Velocity she worked in Pulmonary and Cardiac ICU for 10 years taking care of patients at the bedside. The medical field is forever changing and staying up to date on research was an integral part of providing the best care for her patients at the bedside. As a sub investigator, she gets to participate in conducting clinical research firsthand and being a part of a process to create better outcomes and care for patients.
Complete the form to start your clinical trial journey in Spartanburg
Beyond helping advance medicine, you may also:
Get care from a local doctor at no cost
Learn about new medicines in development
Receive study-related medical exams at no cost
Get paid for participating (amounts differ for each study)
After you submit your info, a Velocity staff member will review your info. They will contact you to talk about the study, or others that may be right for you.
Health insurance is generally not needed to join a clinical trial.
Remember, there is never an obligation to join — we're here to help you make the best decision.
From the leading pharma companies, to the most pioneering biotech startups, Velocity supports those who are exploring new frontiers in human health. Whether you're ready to conduct a single-site study or a complex, high-volume clinical trial, trust Velocity.