San Diego (La Mesa), California
Velocity Clinical Research, San Diego
Velocity's San Diego research site was founded in 1999 as eStudySite, by Dr. William O'Riordan, and acquired by Velocity in 2020. Through comprehensive research services agreements with each of its partner hospitals, the clinic has been able to conduct a broad range of in-patient and out-patient protocols spanning first-in-human/first-in-patient through to pivotal trials and post-marketing support. Our San Diego site has a worldwide reputation for excellence in conducting infectious disease trials including antibiotics, antivirals, vaccines, and diagnostic studies, consistently enrolling among the top 5% of participating sites. Over the last 20 years, the site has continued to grow its therapeutic area expertise to include: endocrinology, hepatology, dermatology, and gastroenterology, and has forged relationships in the community enhance recruitment of elderly and other sub-populations. Our bi-lingual research team successfully recruits and enrolls many Latinx study participants.
Accessible to several major highways, this ADA-compliant facility serves the greater San Diego area and includes an inpatient/outpatient infusion center. With more than 4,400 square-feet of dedicated research space the research team can efficiently and effectively conduct multiple concurrent studies. All trials conducted at the site are performed in accordance with ICH and FDA guidelines, and in compliance with GCP. All Nurses are ACLS certified and all other staff are BLS certified. The San Diego team is committed to being a resource for study participants, to providing the highest quality of patient care with compassion and kindness, and to advancing medicine through research.
Velocity Clinical Research, San Diego
5565 Grossmont Center Dr Building 2, Suite 1, La Mesa, CA 91942
Phone: (619) 567-1550
Se habla español.
Email: info@velocityclinical.com
Find a Clinical Trial in San Diego (La Mesa)
Sign up below to speak with an enrollment specialist about available research studies in San Diego (La Mesa).
Follow Velocity on Facebook for company updates and more.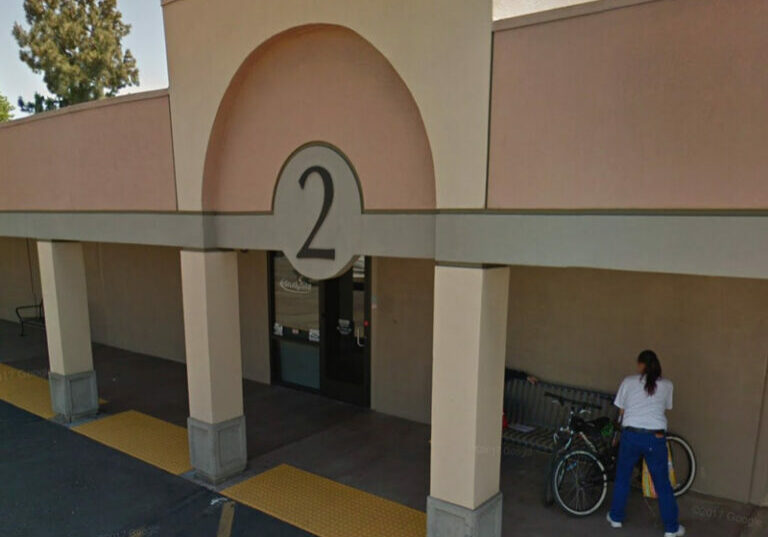 Our experienced research team in San Diego (La Mesa)
Every clinical trial is overseen by a Principal Investigator – a physician who is responsible for the rights, safety and welfare of the study participants. All physicians at Velocity are board certified in their specialty area(s) and all research staff is trained in clinical research regulations, including GCP and HIPAA. Our clinical research team in San Diego (La Mesa) is dedicated to conducting quality research in a professional and caring environment.
Medical Director, Principal Investigator
J. Scott Overcash, MD joined eStudySite, now Velocity Clinical San Diego, in 2012 and serves as the lead Principal Investigator. Dr. Overcash is a board certified Emergency Physician with over 11 years of clinical research experience. He attended the University of North Carolina School of Medicine where he obtained his medical degree and completed their highly-ranked Emergency Medicine residency program. Dr. Overcash is a Diplomate of the American Board of Emergency Medicine, a Fellow of the American Board of Emergency Medicine, board certified by the American Academy of Anti-Aging, and an active member of the Association of Clinical Research Professionals. His work has been published in national peer reviewed journals including the New England Journal of Medicine.

Site Manager
Allison "Allie" Davis is the Site Manager at our Velocity San Diego site. With more than 15 years research experience, she has experience as a Certified Clinical Research Coordinator and an ICU and Trauma RN. Since joining eStudySite in 2006, she has been instrumental in the evolution of operating practices within the Company and has managed multiple research sites. She has a Bachelor of Science degree in Nursing.
Complete the form to start your clinical trial journey in San Diego (La Mesa)
Why join a clinical trial?
Help advance medicine
Learn about potential new medicines in development
Receive study-related medical exams at no cost
Compensation for participating may be available (amounts my differ for each study)
After you submit your info, a Velocity staff member will review your info. They will contact you to talk about the study, or others that may be right for you.
Health insurance is generally not needed to join a clinical trial.
Remember, there is never an obligation to join — we're here to help you make the best decision.
From the leading pharma companies, to the most pioneering biotech startups, Velocity supports those who are exploring new frontiers in human health. Whether you're ready to conduct a single-site study or a complex, high-volume clinical trial, trust Velocity.