Providence (East Greenwich), Rhode Island
Velocity Clinical Research, Providence
Velocity's research site in Providence was founded in 1993 as Omega Medical Research by Johnna Pezzullo, BSN, RN and Lynne Haughey, MSN, FNP, and acquired by Velocity in 2020. The founders' guiding principles were to be a site that: takes pride in its work and quality; is concerned with subject safety first and foremost; and where continuous quality improvement is a priority. Considered to be Rhode Island's premier research center, our Providence site is centrally located in the state, and is easily accessible to both study participants and sponsors. As a multi-specialty research facility, this site has conducted over 400 Phase 1-4 clinical drug and device trials. Our Providence staff has extensive multi-therapeutic experience, including in Cardiovascular, Gastroenterology, Dermatology, Rheumatology, Women's Health, and Vaccine studies.
Located just off I-95 in a large medical building with on-site parking, the site is easily accessible. With more than 9200 square feet of research space, and medical specialists, an X-ray facility, Clinical Laboratory, Urgent Care Center, and Sleep Lab readily available, our staff can efficiently and effectively conduct multiple concurrent studies. All trials are performed in accordance with ICH and FDA guidelines, and in compliance with GCP. The Providence team is committed to being a resource for study volunteers, to providing the highest quality of patient care with compassion and kindness and to advancing medicine through research.
Velocity Clinical Research, Providence
1598 South County Trail, Suite 204, East Greenwich, RI 02818
Phone: (401) 739-9350
Email: info@velocityclinical.com
Find a Clinical Trial in Providence (East Greenwich)
Sign up below to speak with an enrollment specialist about available research studies in Providence (East Greenwich).
Follow Velocity on Facebook for company updates and more.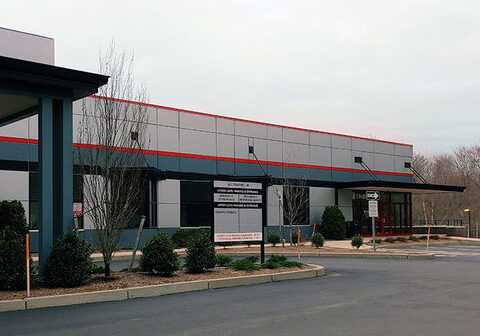 Our experienced research team in Providence (East Greenwich)
Every clinical trial is overseen by a Principal Investigator – a physician who is responsible for the rights, safety and welfare of the study participants. All physicians at Velocity are board certified in their specialty area(s) and all research staff is trained in clinical research regulations, including GCP and HIPAA. Our clinical research team in Providence (East Greenwich) is dedicated to conducting quality research in a professional and caring environment.
Medical Director, Principal Investigator
David Fried, MD serves as Medical Director for Velocity Clinical Research in Providence (formerly Omega Medical Research) as well as the Principal Investigator on a significant number of our clinical drug trials. Dr. Fried has served in this capacity since 1996 and has been the PI on over 350 clinical drug trials. Dr. Fried is board certified in Internal Medicine and serves as a Clinical Assistant Professor of Medicine at Brown University. In addition, he is an internist with Coastal Medical, Inc., a regionally based primary care group practice that serves over 100,000 patients from RI and Southeastern Massachusetts.

Site Director
Lynne A. Haughey, MSN, FNP-BC began her career as a registered nurse in an Intensive Care Unit and within five years became Head Nurse. She progressed to become Director of Critical Care Nursing overseeing ICU, CCU, Telemetry, ICU step-down, and Dialysis Units at a local Rhode Island hospital. Lynne then became Director of Stratogen Health in RI, a comprehensive HIV/AIDS treatment center. While in this role, she began studies at the University of RI to pursue a Masters degree in Nursing as a Family Nurse Practitioner. This also coincided with the establishment in 1993 of Omega Medical Research, now Velocity Clinical Research in Providence with her business partner Johnna Pezzullo, RN. Lynne has over 25 years of clinical research experience with extensive experience in patient recruitment, quality assurance, and management of research staff. She has served as Sub Investigator on most trials at our Providence site, with over 400 trials completed in this capacity. She believes that clinical research is and always has been a win-win proposition; patients are provided state of the art health care and medications, and providers of clinical research help develop cutting edge pharmaceuticals and earn a living doing it. What keeps her up at night is the overwhelming responsibility at the site level for everything a subject does, everything staff does and the enormous expectations and nuances every study holds. Lynne has a Whoodle (a soft coat Wheaton terrier and poodle) named Ruby and loves kayaking, hiking, boating, and beaching when not at work. She spends an inordinate amount of time at swimming pools as her children are both competitive swimmers who hope to make the Olympics some day. Although Lynne applied for a spot on TV's Survivor, she was not chosen.

Sr. Director, Corporate Development
Johnna Pezzullo, RN, BSN started her nursing career working on a medical-surgical unit, then moved to work on a step-down unit for post-CABG patients. She later worked on a telemetry unit, and then onto Intensive Care and CCU. While working in the ICU, she had an opportunity to work in the Clinical Trials Department for Dermatology and became the Director of Dermatology Clinical Trials for the hospital. Knowing that clinical research was her future, she decided to venture out on her own and co-founded Independent Research Nurses, Inc. with her business partner, Lynne Haughey. This was initially established as a staffing agency to provide study coordinators to physicians conducting clinical trials. However, it quickly evolved into a research site, later named Omega Medical Research. For 26 years, she was co-owner and President and CEO of Omega Medical Research, which became the largest, free-standing, women-owned, dedicated research center in Rhode Island. Recognized as a top tier clinical trial site, Omega Medical Research was frequently sought out by Sponsor's and CRO's to participate in their clinical trials. Omega Medical Research conducted over 80 vaccine trials and over 500 clinical trials before being acquired by Velocity Clinical Research. Johnna finds that being a part of the process that brings new therapies and treatments such as HIV, H1N1, and now COVID-19, to patients is extremely rewarding. She enjoys being able to see clinical development from the ground up and to appreciate how much the site research work has an impact on the lives of others. She looks forward to Velocity Clinical Research setting itself apart from other network companies by focusing on quality of data collected, and remaining at its core, focused on gratitude for all the volunteers that participate in clinical trials. When not at work, Johnna loves walking through the woods to hunt for mushrooms and encourages every aspiring mushroomer to carry a compass! Her favorite holiday is Halloween and she strives to have the scariest house on her street. Her youthful goal of being a rock star or ball room dancer fell by the wayside when she discovered that she could neither sing nor dance. Fortunately, she also knew she wanted to be a nurse, and the rest is history!
Complete the form to start your clinical trial journey in Providence (East Greenwich)
Why join a clinical trial?
Help advance medicine
Learn about potential new medicines in development
Receive study-related medical exams at no cost
Compensation for participating may be available (amounts my differ for each study)
After you submit your info, a Velocity staff member will review your info. They will contact you to talk about the study, or others that may be right for you.
Health insurance is generally not needed to join a clinical trial.
Remember, there is never an obligation to join — we're here to help you make the best decision.
From the leading pharma companies, to the most pioneering biotech startups, Velocity supports those who are exploring new frontiers in human health. Whether you're ready to conduct a single-site study or a complex, high-volume clinical trial, trust Velocity.