Velocity Clinical Research, Omaha
Velocity's research site in Omaha frequently conducts clinical trials for a broad range of investigational treatments under the leadership of Velocity's Chief Physician Officer and principal investigator Brandon J. Essink, MD. Typical studies at this site involve medications for acne, allergies, chronic diseases, depression, high cholesterol, diabetes, infectious diseases, and other conditions. This site also performs vaccine studies for people of all ages. Acquired by Velocity in 2022, the Omaha location was founded in 1999 as the first site and main headquarters for Meridian Clinical Research.
Located just off I-680 in Omaha, near the Northeast corner of 108th and Maple, this location provides services in two buildings and is easily accessible to thousands of patients. All trials conducted at the site are performed in accordance with ICH and FDA guidelines, and in compliance with GCP. Our Omaha team is committed to being a resource for study participants, to providing the highest quality of patient care with compassion and kindness, and to advancing medicine through research.
Velocity Clinical Research, Omaha
3319 N. 107th St., Omaha, NE 68134
Phone: (402) 933-6500
Email: info@velocityclinical.com
Find a Clinical Trial in Omaha
Sign up below to speak with an enrollment specialist about available research studies in Omaha.
Follow Velocity on Facebook for company updates and more.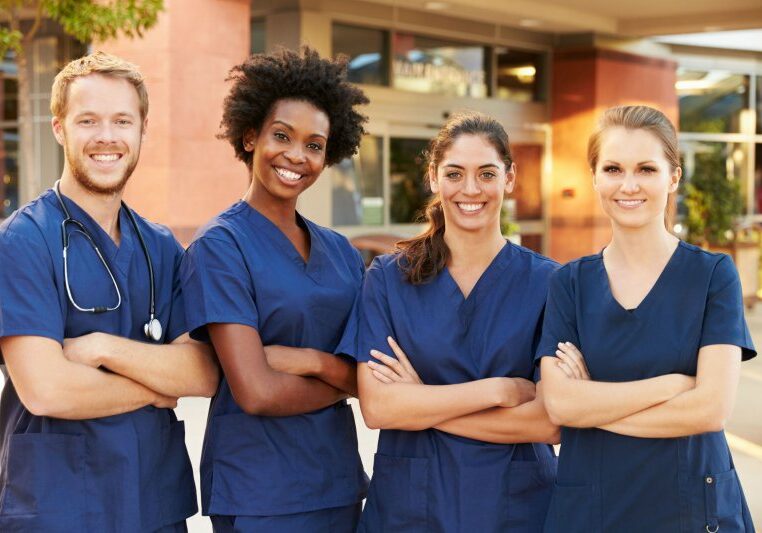 Our experienced research team in Omaha
Every clinical trial is overseen by a Principal Investigator – a physician who is responsible for the rights, safety and welfare of the study participants. All physicians at Velocity are board certified in their specialty area(s) and all research staff is trained in clinical research regulations, including GCP and HIPAA. Our clinical research team in Omaha is dedicated to conducting quality research in a professional and caring environment.
Chief Physician Officer, Principal Investigator
Brandon Essink, MD, CPI has served as a principal investigator since 2003 and is Velocity's Chief Physician Officer. In his role, Dr. Essink directs clinical practice operations at Velocity's dedicated research center in Omaha, NE. He is frequently selected to lead pioneering vaccine research programs because of his extensive experience in the field and the superb track record sites have maintained under his guidance. Board certified in Family Practice, Dr. Essink received his medical degree from University of Nebraska Medical Center in Omaha, NE. He completed his residency in family practice at University of Nebraska Medical Center and a family practice fellowship at University of Nebraska Medical Center.

Principal Investigator
Fritz Raiser, DO specializes in Emergency Medicine, and is affiliated with Methodist Hospital. Board certified in Emergency Medicine, Dr. Raiser received his medical degree from Lake Erie College of Osteopathic Medicine and completed his residency at Doctor's Hospital in Columbus, OH.
Complete the form to start your clinical trial journey in Omaha
Beyond helping advance medicine, you may also:
Get care from a local doctor at no cost
Learn about new medicines in development
Receive study-related medical exams at no cost
Get paid for participating (amounts differ for each study)
After you submit your info, a Velocity staff member will review your info. They will contact you to talk about the study, or others that may be right for you.
Health insurance is generally not needed to join a clinical trial.
Remember, there is never an obligation to join — we're here to help you make the best decision.
From the leading pharma companies, to the most pioneering biotech startups, Velocity supports those who are exploring new frontiers in human health. Whether you're ready to conduct a single-site study or a complex, high-volume clinical trial, trust Velocity.