North London, United Kingdom
Velocity Clinical Research, North London
Founded in 2019 as the second site of Egin Research and acquired by Velocity Clinical Research in 2022, the experienced team at Velocity's dedicated research site in North London conducts Phase 2-4 clinical trials across a broad variety of indications, including Infectious Disease, Pulmonology, Vaccines, and Women's Health. By developing strong working relationships with local communities and having close ties with networks of cooperating practices, Velocity's Hamburg staff provides fast, accurate patient enrollment support, even for diverse populations.
Our North London team is committed to being a resource for study volunteers, to providing the highest quality of patient care with compassion and kindness and to advancing medicine through research. With decades of research experience shared among our investigators in North London, Velocity will deliver the right patients, investigators, and research staff for your next research program.
Call today to learn more about clinical trials in North London
Beyond helping advance medicine, you may also:
Learn about potential new medicines in development
Receive study-related medical exams at no cost
Compensation for participating may be available (amounts my differ for each study)
Health insurance is generally not needed to join a clinical trial. Remember, there is never an obligation to join — we're here to help you make the best decision.
Velocity Clinical Research, North London
48e, Percy Road, North Finchley, London N12 8BU
Phone: +44 07748 505888
Email: info@velocityclinical.com
Find a Clinical Trial in North London
Call or email to speak with an enrollment specialist about available research studies in North London.
Follow Velocity on Facebook for company updates and more.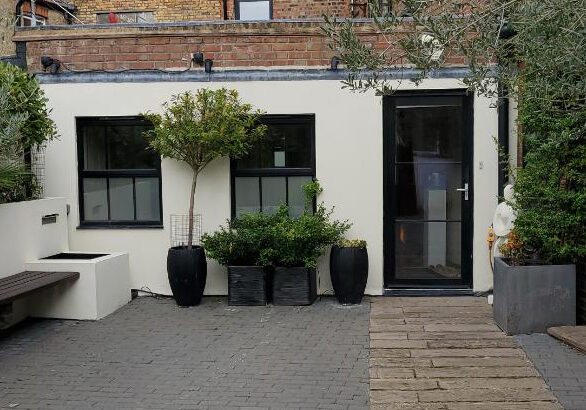 Our experienced research team in North London
Every clinical trial is overseen by a Principal Investigator – a physician who is responsible for the rights, safety and welfare of the study participants. All physicians at Velocity are board certified in their specialty area(s) and all research staff is trained in clinical research regulations, including GCP and HIPAA. Our clinical research team in North London is dedicated to conducting quality research in a professional and caring environment.
Medical Director, Principal Investigator
Ahmed Elshashai, MBBCh is a Senior Clinical Research Physician with Velocity Clinical Research in the United Kingdom. He holds an MBBCh (Bachelor of Medicine, Bachelor of Surgery) degree from the Faculty of Medicine at the University of Alexandria in Egypt. Dr. Elshashai has been working in the clinical research field since January 2016 and has extensive experience as both a Principal Investigator and Sub-Investigator on trials in various therapeutic areas, including respiratory, musculoskeletal, metabolic/endocrine, dermatology, cardiovascular, vaccine, women's health, device, and migraine studies. Prior to his current role, he was a founder of Egin Research. Additionally, he worked as a Psychiatry Registrar and Core Psychiatry Trainee at Essex Partnership University NHS Foundation Trust in the United Kingdom, and as a General Practitioner in Alexandria, Egypt.

Director, UK Operations
Shiva Muthiah is an experienced clinical research professional with eight years of service in a variety of roles. She currently operates as the Director of UK Operations for the Velocity Clinical Research sites in High Wycombe and North London. Prior to Velocity, Shiva was a founder of Egin Research, which was later acquired by Velocity. Shiva managed one of the biggest sites for a leading Site Management Organization for over three years as the site gained global recognition. Additionally, Shiva lead a study start up for eight dedicated research sites across the United Kingdom. Shiva's tenure has introduced her to many therapeutic areas including but not limited to Respiratory, Musculo-skeletal, Metabolic/Endocrine, Dermatology, Cardiovascular, Vaccine, Women's Health, and Device studies. She will continue to utilize these experiences to grow Velocity's presence across Europe.

Clinical Research Physician
Jenu Kamalanathan, MD is a highly skilled and experienced Clinical Research Physician at Velocity Clinical Research (formerly Egin Research) in High Wycombe, United Kingdom. He holds an MD from the Medical University Pleven. Prior to joining Velocity Clinical Research, Dr. Kamalanathan completed a comprehensive internship program at the Medical University Pleven where he gained hands-on experience in various medical fields including general psychiatry, obstetrics & gynecology, emergency medicine, general surgery, internal medicine, pediatrics, and infectious diseases. This extensive training and experience has provided him with a solid foundation in medical knowledge and patient care, which he applies to his current role in clinical research. In addition to his medical training, Dr. Kamalanathan has also worked as a doctor in psychiatry at 15+ NHS trusts. This has given him valuable experience working in a variety of settings and has honed his ability to adapt to different environments and patient populations. As a Clinical Research Physician, Dr. Kamalanathan brings a strong patient-orientation and a dedication to achieving the highest standards possible. He is an adaptable professional who works effectively on a team or independently. He is known for his excellent communication skills and his ability to form positive relationships with patients, colleagues, and other members of the healthcare team. Dr. Kamalanathan is an asset to Velocity Clinical Research and his patients alike.
From the leading pharma companies, to the most pioneering biotech startups, Velocity supports those who are exploring new frontiers in human health. Whether you're ready to conduct a single-site study or a complex, high-volume clinical trial, trust Velocity.