North Hollywood, California
Velocity Clinical Research, North Hollywood
Velocity's North Hollywood research site was founded in 2004 as Providence Clinical Research by Dr. Teresa Sligh and Dr. Scott Sligh, and acquired by Velocity in 2019. The research center focuses on clinical trials for numerous indications, including Type II Diabetes, Anemia, Asthma/COPD, Arthritis of knee and hip, Cardiovascular disease, Chronic low back pain, Constipation, Genital herpes, Gout, Chronic Kidney Disease, Hepatitis B and C, Influenza, Irritable bowel syndrome, Kidney disease, Hypogonadism, Chronic Pain, dermatological disorders, Smoking, and Tinnitus. Our North Hollywood site is an experienced Phase 0 - IV investigative site as well as a special populations contract research organization. Our research facility is specially designed to accommodate all the needs of both inpatient and outpatient studies.
The North Hollywood site has extensive cross-cutting experience spanning all aspects of clinical research. This includes all the phases of preclinical process as well as pharmacoeconomic, pharmacogenomic, and proteomic phases. They have also been involved in pharmaceuticals, biologics, devices, and serologicals/IVD, as well as in both therapeutic and diagnostic indications. Through the thoughtful application of our experience to the conduct of each trial, the North Hollywood staff is able to provide excellence, quality and performance to our clients. Velocity North Hollywood also has a dedicated patient recruitment team with a great track record for enrolling a diverse patient population of approximately 70% people of color.
All trials conducted at the site are performed in accordance with ICH and FDA guidelines, and in compliance with GCP. The North Hollywood team is committed to being a resource for study participants, to providing the highest quality of patient care with compassion and kindness, and to advancing medicine through research.
Velocity Clinical Research, North Hollywood
6400 Laurel Canyon Blvd., Suite 300A, North Hollywood, CA 91606
Phone: (818) 487-3741
Email: info@velocityclinical.com
Find a Clinical Trial in North Hollywood
Sign up below to speak with an enrollment specialist about available research studies in North Hollywood.
Follow Velocity on Facebook for company updates and more.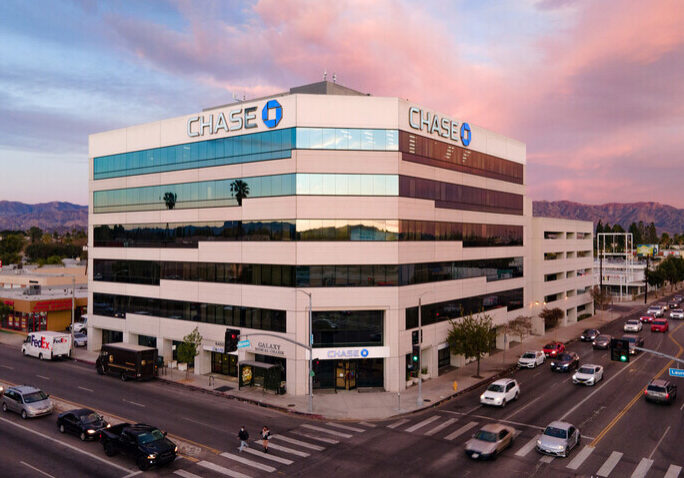 Our experienced research team in North Hollywood
Every clinical trial is overseen by a Principal Investigator – a physician who is responsible for the rights, safety and welfare of the study participants. All physicians at Velocity are board certified in their specialty area(s) and all research staff is trained in clinical research regulations, including GCP and HIPAA. Our clinical research team in North Hollywood is dedicated to conducting quality research in a professional and caring environment.
Principal Investigator
Teresa Sligh, MD graduated from Texas A&M College of Medicine in 1996 and subsequently trained in Internal Medicine. She has been a principal investigator for 21 years in more than 475 clinical trials. For 2.5 years, Dr. Sligh served as a consultant to the NIH as a clinical research expert and served on the Washington University IRB ethics committee. She also served on the Pfizer 2021 Diversity Advisory Board as part of her commitment to diverse and underserved populations.

Principal Investigator
Javier Chang, MD is a board certified Family Medicine physician with 16 years of experience in private practice and urgent care settings. He has 3 years of experience as a clinical investigator across many therapeutic indications. Dr. Chang is dedicated full time to the conduct of clinical research.

Site Director
Sana Ijaz, MPH is the clinical site director at our Velocity North Hollywood site, and has been with the company since 2021. Her strong educational background in public health has driven her passion for clinical trials. She believes clinical research is an essential aspect of public health, and that it plays a major role by providing an effective way of obtaining information regarding mental and physical health, as well as establishing safety and efficacy for ground breaking drugs. At Velocity Clinical Research, Sana has tremendously helped in creating a quality improvement, structured system, and ensures continued staff and excellence growth. Sana believes in collaborative, healthy work environment, and continued professional development amongst the site. She strongly believes in the motto " Teamwork makes the dream work." Apart from work, Sana is an outgoing individual who loves to take on new adventures. She strongly appreciates diversity, and likes to try global cuisines as it inspires her to explore different cultures through food. Her motto that keeps her going is "live life to the fullest, and focus on positive."
Complete the form to start your clinical trial journey in North Hollywood
Beyond helping advance medicine, you may also:
Get care from a local doctor at no cost
Learn about new medicines in development
Receive study-related medical exams at no cost
Get paid for participating (amounts differ for each study)
After you submit your info, a Velocity staff member will review your info. They will contact you to talk about the study, or others that may be right for you.
Health insurance is generally not needed to join a clinical trial.
Remember, there is never an obligation to join — we're here to help you make the best decision.
From the leading pharma companies, to the most pioneering biotech startups, Velocity supports those who are exploring new frontiers in human health. Whether you're ready to conduct a single-site study or a complex, high-volume clinical trial, trust Velocity.