Velocity Clinical Research, Leipzig Germany
Founded in 2016 as Sibamed Studienzentrum GmbH & Co. KG and acquired by Velocity Clinical Research in 2022, the experienced team at Velocity's dedicated research site in Leipzig conducts Phase 2-4 clinical trials across a broad variety of indications. The site partners with specialists in gastroenterology, orthopedics, internal medicine, and pediatrics. By developing strong working relationships with local communities and having close ties with networks of cooperating practices, Velocity's Leipzig staff provides fast, accurate patient enrollment support, even for diverse populations.
Our Leipzig team is committed to being a resource for study volunteers, to providing the highest quality of patient care with compassion and kindness and to advancing medicine through research. With decades of research experience shared among our investigators in Leipzig, Velocity will deliver the right patients, investigators, and research staff for your next research program.
Call today to learn more about clinical trials in Leipzig
Beyond helping advance medicine, you may also:
Get care from a local doctor at no cost
Learn about new medicines in development
Receive study-related medical exams at no cost
Get paid for participating (amounts differ for each study)
Health insurance is generally not needed to join a clinical trial. Remember, there is never an obligation to join — we're here to help you make the best decision.
Velocity Clinical Research, Leipzig Germany
Rosa-Luxemburg-Straße 20, 04103, Leipzig, Germany
Phone: +49 0341 26825556
Email: info@velocityclinical.com
Find a Clinical Trial in Leipzig
Call or email to speak with an enrollment specialist about available research studies in Leipzig.
Follow Velocity on Facebook for company updates and more.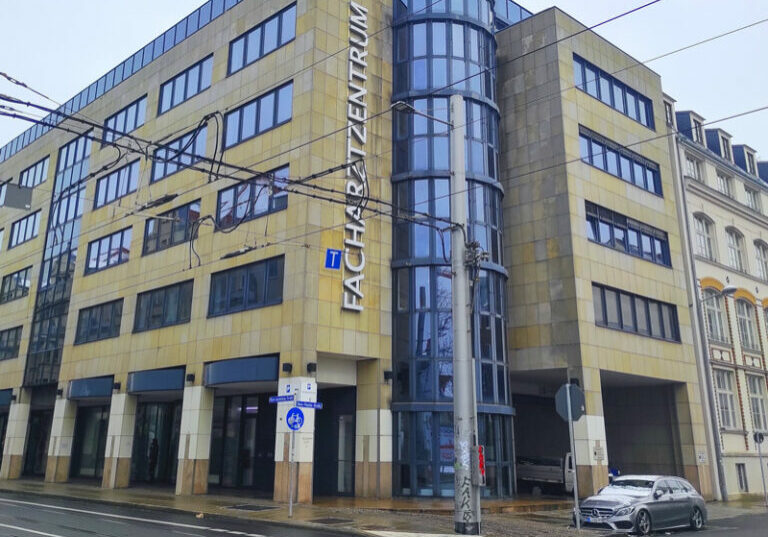 Our experienced research team in Leipzig
Every clinical trial is overseen by a Principal Investigator – a physician who is responsible for the rights, safety and welfare of the study participants. All physicians at Velocity are board certified in their specialty area(s) and all research staff is trained in clinical research regulations, including GCP and HIPAA. Our clinical research team in Leipzig is dedicated to conducting quality research in a professional and caring environment.
Vice President, Operations – Europe ; Managing Director – Velocity Clinical Research, Leipzig GmbH
Sandra Stark, PhD joined Velocity Clinical Research after 18 years at Parexel where she held various positions in Project Management, Business Development, and Portfolio Management. After leading the Therapeutic Area of Immunology and Rare Diseases in Early Phase for seven years, she took on the role of Unit Head of Parexel's Phase 1 unit in Berlin, Germany – a 120-bed Clinical Pharmacology clinic. Moving from the Sponsor/CRO side of clinical research to Velocity Clinical Research not only closes the loop full circle, it expands her experience into late-stage development. Dr. Stark brings over 20 years of experience in both the CRO and biopharmaceutical industry, with extensive knowledge in Early Drug Development, Translational Medicine, Pre-clinical, and thorough strategic development, to her roles with Velocity, focusing on fast and efficient POC to support go/no-go decisions for late-stage development. Dr. Stark holds a Diploma in Biology from Kassel University and a PhD in Immunology and Immunogenetics from University of Göttingen.
From the leading pharma companies, to the most pioneering biotech startups, Velocity supports those who are exploring new frontiers in human health. Whether you're ready to conduct a single-site study or a complex, high-volume clinical trial, trust Velocity.