Huntington Park, California
Velocity Clinical Research, Huntington Park
Velocity's Huntington Park research site was founded as the National Research Institute, a five-site research network in southern California, and acquired by Velocity in 2021. Our Huntington Park site offers a wide range of expertise including diabetes, NASH, vaccines, psychiatry, women's health, and pediatric trials. Huntington Park's experienced staff maintains high quality standards and enrollment on all their trials.
Located outside of Los Angeles, the Huntington Park site is easily accessible for patients through public transport. The Huntington Park team is bilingual allowing the site to recruit a diverse patient population. The local hospital is located less than a mile away.
All trials conducted at the site are performed in accordance with ICH and FDA guidelines, and in compliance with GCP. The Huntington Park team is committed to being a resource for study participants, to providing the highest quality of patient care with compassion and kindness, and to advancing medicine through research.
Velocity Clinical Research, Huntington Park
6011 Pacific Blvd, Suite 116, Huntington Park, CA 90255
Phone: (323) 588-1968
Email: info@velocityclinical.com
Find a Clinical Trial in Huntington Park
Sign up below to speak with an enrollment specialist about available research studies in Huntington Park.
Follow Velocity on Facebook for company updates and more.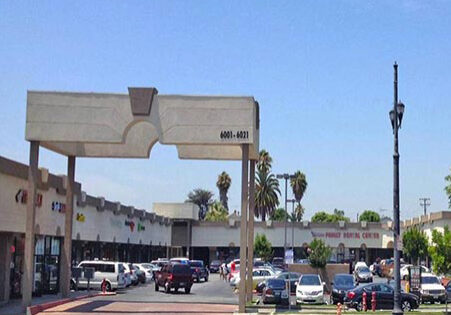 Our experienced research team in Huntington Park
Every clinical trial is overseen by a Principal Investigator – a physician who is responsible for the rights, safety and welfare of the study participants. All physicians at Velocity are board certified in their specialty area(s) and all research staff is trained in clinical research regulations, including GCP and HIPAA. Our clinical research team in Huntington Park is dedicated to conducting quality research in a professional and caring environment.
Principal Investigator
Stanley Hsia, MD is an Associate Professor of Medicine at Charles R. Drew University of Medicine and Science, and a Health Sciences Associate Clinical Professor with the David Geffen School of Medicine at UCLA. He is board certified in Internal Medicine as well as Endocrinology and Metabolism, and is a consultant endocrinologist for the Diabetes Clinic at the Martin Luther King Jr. Multi-Service Ambulatory Care Center. He has also served as a program director for residents and endocrinology fellows, and as a clerkship director for the Drew/UCLA medical students. Dr. Hsia has been conducting clinical research over the past 13 years, including both industry and investigator-initiated trials, and has been funded by grants from National Institutes of Health and the American Diabetes Association. He has also published original research, book chapters, review papers and CME programs on the management of lipid disorders, insulin resistance, and diabetes mellitus.

Sub Investigator
Tricia Leon, NP is a certified Nurse Practitioner and serves as a Sub-Investigator for Velocity in a variety of different therapeutic areas, including Metabolic and Cardiovascular Diseases and Women's Health. Tricia graduated with a MSN from California State University Long Beach and received her Bachelor of Science in Nursing from University of Southern California, where she graduated cum laude.

Site Director
Rosa is a seasoned leader having more than 20 years of clinical research experience with National Research Institute. Rosa has served many different roles at National Research Institute including as a Clinical Research Coordinator, Project Manager and now as the Site Director at Velocity's Huntington Park location. She is a certified Research Coordinator with an extensive list of certifications including GCP, FDA guidelines, CDUs in Diabetes, as well as, EDC certifications across multiple systems.
Complete the form to start your clinical trial journey in Huntington Park
Beyond helping advance medicine, you may also:
Get care from a local doctor at no cost
Learn about new medicines in development
Receive study-related medical exams at no cost
Get paid for participating (amounts differ for each study)
After you submit your info, a Velocity staff member will review your info. They will contact you to talk about the study, or others that may be right for you.
Health insurance is generally not needed to join a clinical trial.
Remember, there is never an obligation to join — we're here to help you make the best decision.
From the leading pharma companies, to the most pioneering biotech startups, Velocity supports those who are exploring new frontiers in human health. Whether you're ready to conduct a single-site study or a complex, high-volume clinical trial, trust Velocity.