Velocity Clinical Research
Founded in 2004 as Clinical Research Hamburg GmbH and acquired by Velocity Clinical Research in 2022, the experienced team at Velocity's dedicated research site in Hamburg conducts Phase 2-4 clinical trials across a broad variety of indications. The site partners with specialists in dermatology, orthopedics, gynecology, internal medicine, and general medicine. By developing strong working relationships with local communities and having close ties with networks of cooperating practices, Velocity's Hamburg staff provides fast, accurate patient enrollment support, even for diverse populations.
Our Hamburg team is committed to being a resource for study volunteers, to providing the highest quality of patient care with compassion and kindness and to advancing medicine through research. With decades of research experience shared among our investigators in Hamburg, Velocity will deliver the right patients, investigators, and research staff for your next research program.
Call today to learn more about clinical trials in Hamburg
Beyond helping advance medicine, you may also:
Learn about potential new medicines in development
Receive study-related medical exams at no cost
Compensation for participating may be available (amounts my differ for each study)
Health insurance is generally not needed to join a clinical trial. Remember, there is never an obligation to join — we're here to help you make the best decision.
Velocity Clinical Research
Rahlstedter Bahnhofstraße 33, 22143, Hamburg, Germany
Phone: +49 40 6312970
Email: info@velocityclinical.com
Find a Clinical Trial in Hamburg
Call or email to speak with an enrollment specialist about available research studies in Hamburg.
Follow Velocity on Facebook for company updates and more.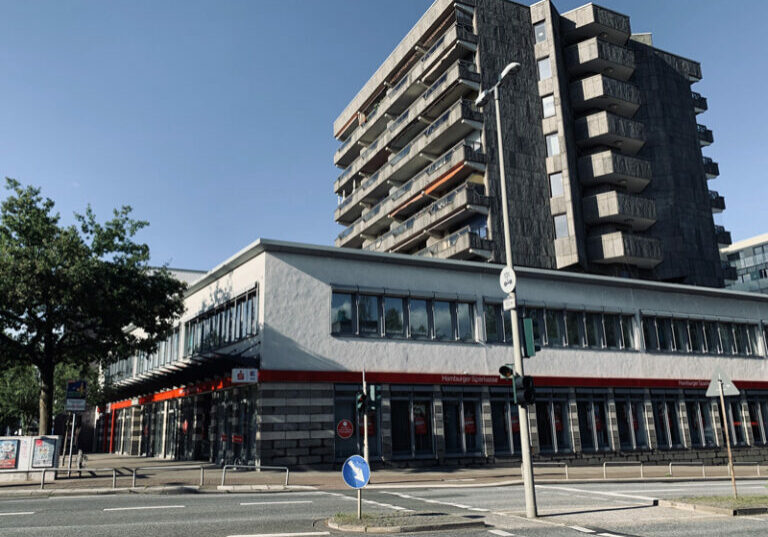 Our experienced research team in Hamburg
Every clinical trial is overseen by a Principal Investigator – a physician who is responsible for the rights, safety and welfare of the study participants. All physicians at Velocity are board certified in their specialty area(s) and all research staff is trained in clinical research regulations, including GCP and HIPAA. Our clinical research team in Hamburg is dedicated to conducting quality research in a professional and caring environment.
Principal Investigator, Managing Director
Christine Grigat, MD is a medical professional with a wealth of experience in the field of internal medicine and rheumatology. She obtained her medical license from the Christian-Albrecht-University in Kiel, Germany in 1992 and went on to obtain board certifications in internal medicine and rheumatology from the Aerztekammer Hamburg in 1999 and 2002 respectively. Throughout her career, Dr. Grigat has been an Assistant Physician in medical departments and practices in Germany, including the Medical Department of the Municipal Hospital in Kiel, the Department of Pathology at the University of Luebeck, the Department of Rheumatology at the General Hospital Eilbek in Hamburg. In addition to her clinical work, Dr. Grigat has also been active in scientific research, having completed her doctorate, Single electrodes-VDD-pace maker: influence of pole distance and interatrial localization on perception of auricle signal, and giving a poster presentation on the validation of CCP-Antibodies in Clinical Practice at the Congress of German Rheumatology in Leipzig. Since March 2004, Dr. Grigat has also been involved in several Phase 2 and 3 clinical studies as an principal or sub investigator, with indications including hypertension, COPD, IBS, vaccines, osteoarthritis, pain management, atopic dermatitis, depression, and others. She has been trained and certified in ICH-GCP since 2004 and regularly updates her training. Dr. Grigat is a member of the Deutsche Gesellschaft lnnere Medizin (German Association for Internal Medicine) and the DGPharMed (German Society of Pharmacological Medicine) and currently works as the Clinical Site Director at Velocity Clinical Research Hamburg GmbH, in addition to managing director and principal investigator.

Principal Investigator, Managing Director
René Martz, MD is a highly experienced medical professional with a background in human medicine and a specialization in conduction and interpretation of body plethysmography. He completed his education and training at Heinrich-Hertz Secondary School and Hamburg University in Germany, and gained valuable experience as an assistant in emergency and surgery departments at a general hospital. He holds a medical license and has been working in various positions in the medical field since 1995, including as an assistant surgeon, in an orthopedics practice, and as a Clinical Site Director for Velocity Clinical Research Hamburg GmbH. Dr. Martz has a wide range of experience in clinical studies, including several phase 2, 3, and 4 studies as an investigator or sub investigator, and receives training in ICH/GCP and IATA regularly.
From the leading pharma companies, to the most pioneering biotech startups, Velocity supports those who are exploring new frontiers in human health. Whether you're ready to conduct a single-site study or a complex, high-volume clinical trial, trust Velocity.