Velocity Clinical Research, Anderson
Velocity's research site in Anderson was founded in 2013 as part of VitaLink Research, and acquired by Velocity in 2021. The Anderson location has a strong track record of success with respiratory trials, including COPD and Asthma. In recent years the site has worked to become more therapeutically diverse, with trials in diabetes, Alzheimer's, and a variety of vaccines. All trials are performed in accordance with ICH and FDA guidelines, and in compliance with GCP.
Conveniently located near Downtown Anderson, this site shares a building with a Pulmonology office providing the research team with easy access to potential patients. Ample patient parking is also available. Our Anderson site is located just over one mile from the local hospital. The Anderson team is committed to being a resource for study volunteers, to providing the highest quality of patient care with compassion and kindness and to advancing medicine through research.
Velocity Clinical Research, Anderson
1214 N. Fant Street, Anderson, SC 29621
Phone: (864) 965-0190
Email: info@velocityclinical.com
Find a Clinical Trial in Anderson
Sign up below to speak with an enrollment specialist about available research studies in Anderson.
Follow Velocity on Facebook for company updates and more.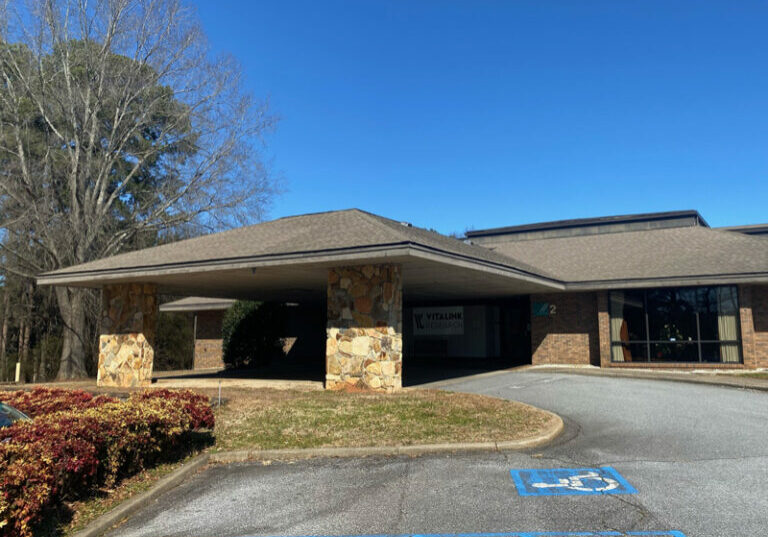 Our experienced research team in Anderson
Every clinical trial is overseen by a Principal Investigator – a physician who is responsible for the rights, safety and welfare of the study participants. All physicians at Velocity are board certified in their specialty area(s) and all research staff is trained in clinical research regulations, including GCP and HIPAA. Our clinical research team in Anderson is dedicated to conducting quality research in a professional and caring environment.
Principal Investigator
Charles Thompson, MD attended medical school at Baylor College of Medicine and completed his residency at Bethesda Naval Hospital. He continued his Pulmonary Medicine Fellowship in Bethesda, Maryland. Dr. Thompson is certified with a Medical License in South Carolina and certification in Pulmonary Disease. He has worked as a physician for Carolina Pulmonary & Sleep Medicine Consultants and currently works as a physician at Upstate Lung and Critical Care Specialists. Dr. Thompson applies his extensive knowledge to Pulmonary and Internal Medicine studies at Velocity Clinical Research, primarily at our Anderson research facility.

Principal Investigator
Gowdhami Mohan, MD completed medical school and a rotating residency from Madurai Medical College in Madurai, India. She completed post graduate residencies in Geriatric Medicine and Chronic Diseases, Internal Medicine, and Pulmonary and Critical Care Medicine in Illinois and Ohio. She is Board Certified in Pulmonary Medicine, Hospice and Palliative Care Medicine, is a Diplomat of American Society of Sleep, and holds a Medical License in South Carolina. Dr. Mohan has worked at AnMed Health and Pulmonary Sleep Medicine as well as Carolina Pulmonary and Sleep Medicine Consultants as a partner, and currently works as a solo practitioner for Anderson Sleep and Lung Center. She diagnoses and treats patients who suffer from respiratory or breathing problems such as asthma and COPD, and applies her knowledge to Pulmonary studies at Velocity Clinical Research, primarily at our Anderson research facility.

Site Manager
Stephanie Gilreath, RRT, CCRC joined Velocity in 2011, working as a research assistant while in college. When she graduated and became a licensed respiratory therapist, she moved into a clinical research coordinator role on our Anderson site's asthma and COPD trials. She loved hanging out and taking care of patients on overnight studies. Stephanie moved to the sales team in 2018 where she completed all the network feasibilities and assisted in streamlining the sales process. She traveled to many conferences and helped support the company through networking. In 2020, she moved back into coordinating in the thick of the COVID-19 pandemic. After serving in an interim site leadership position, she discovered she loved helping new coordinators grow in their knowledge and become as efficient as possible. Stephanie brings her knowledge and experience to the Anderson site. The Anderson team is going full-steam ahead to further the Velocity misson.
Complete the form to start your clinical trial journey in Anderson
Beyond helping advance medicine, you may also:
Get care from a local doctor at no cost
Learn about new medicines in development
Receive study-related medical exams at no cost
Get paid for participating (amounts differ for each study)
After you submit your info, a Velocity staff member will review your info. They will contact you to talk about the study, or others that may be right for you.
Health insurance is generally not needed to join a clinical trial.
Remember, there is never an obligation to join — we're here to help you make the best decision.
From the leading pharma companies, to the most pioneering biotech startups, Velocity supports those who are exploring new frontiers in human health. Whether you're ready to conduct a single-site study or a complex, high-volume clinical trial, trust Velocity.